Images and Videos of Canvas Modules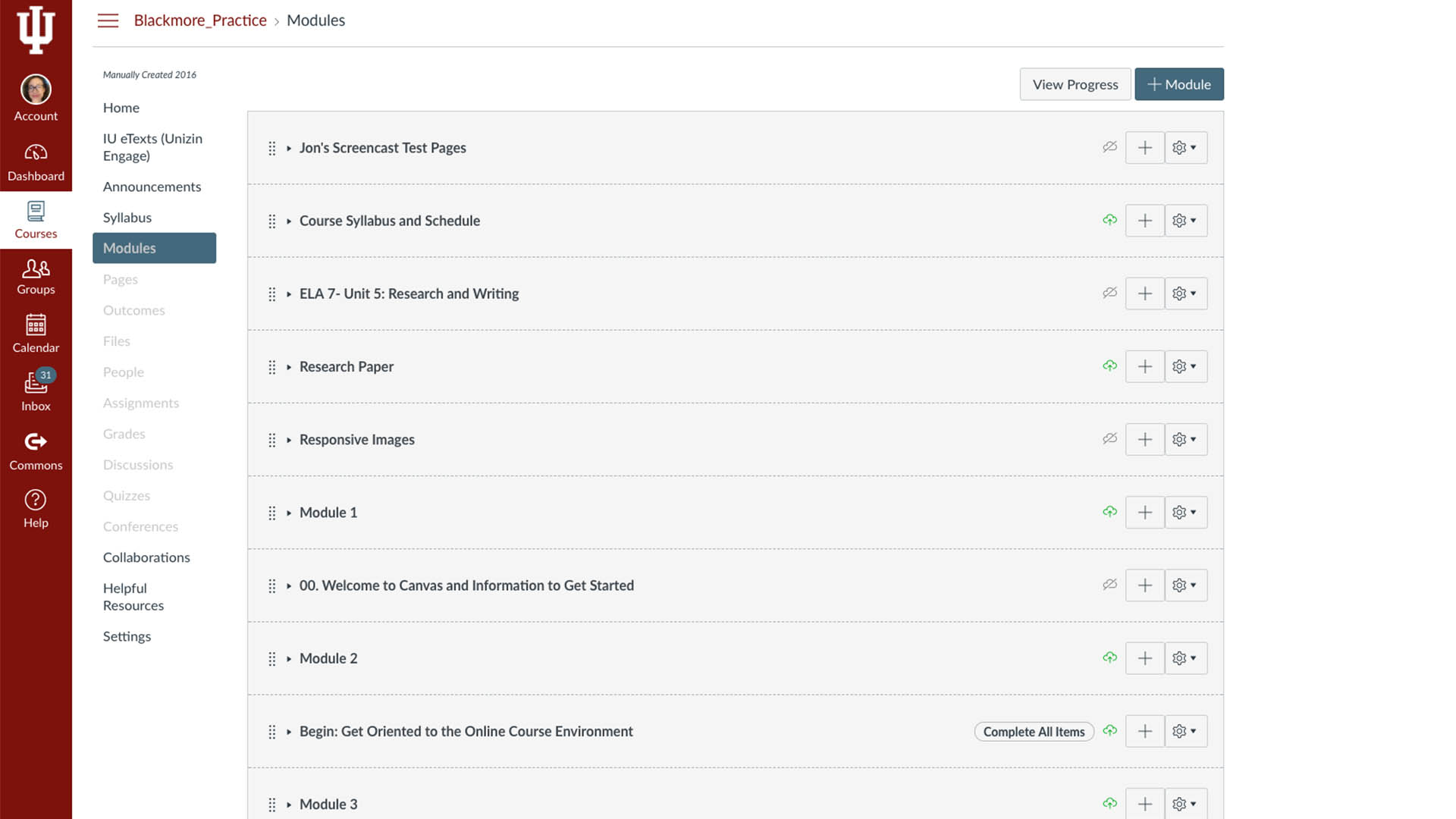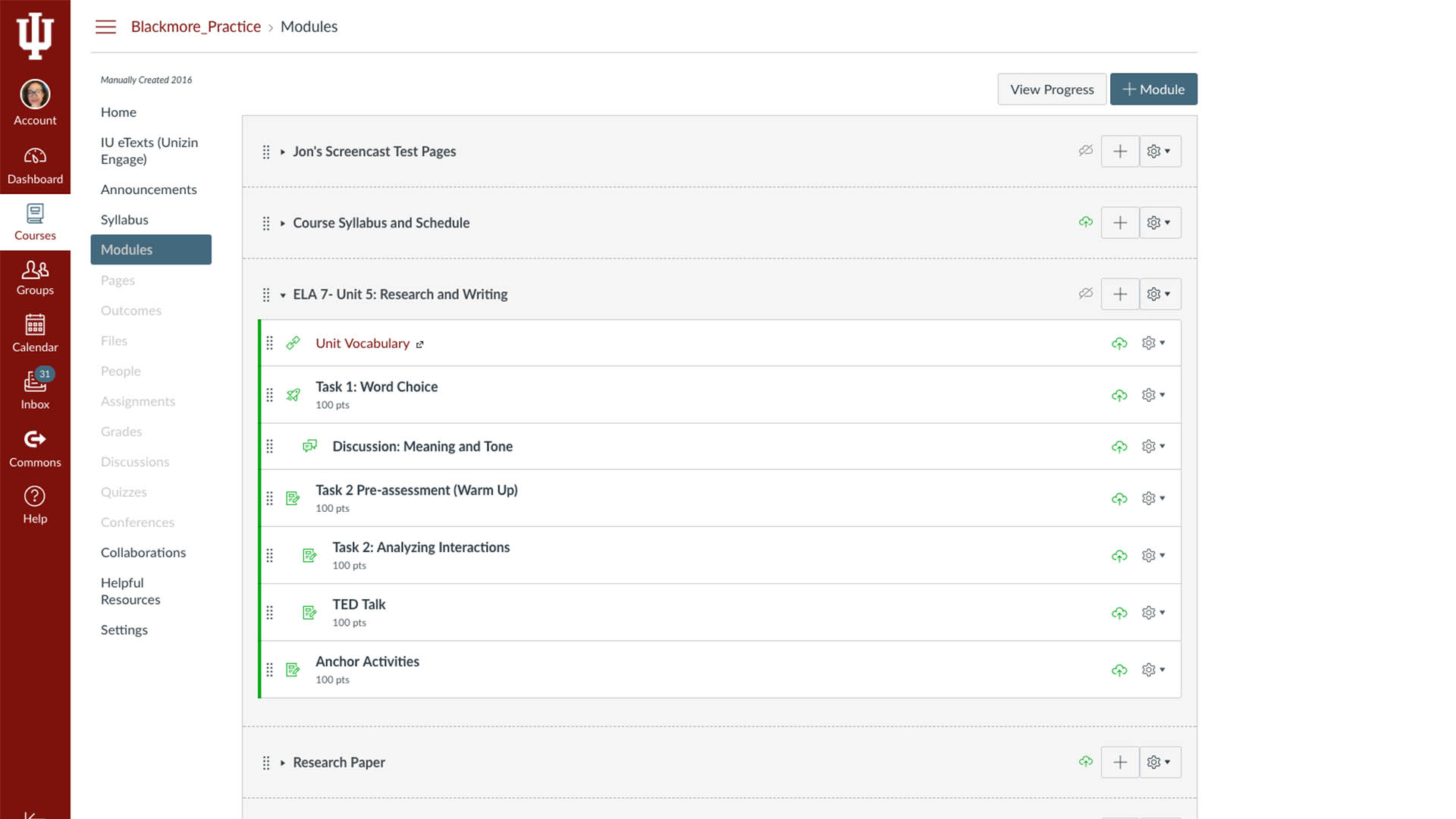 About this Tool
The Canvas Modules tool allows instructors to group and sequence course content and activities by week, lesson, topic, or some other organizational principle. Each module can contain Files, Quizzes, Assignments, Pages, Discussions, and other learning materials. Module items can be added to the course from existing content or new content shells within the modules. Using the options on the "Modules Settings" screen, instructors can establish prerequisites for starting a module to ensure that students are learning as they progress through each module.
Key Features for Teaching and Learning
Create content directly in Modules. Canvas allows for Pages, Assignments, Discussions, and Quizzes to be added and built directly in each module.
Control the flow of your course. Using Canvas Modules allows you to control the flow of your course and sequence your course throughout the semester by organizing course content into weeks, units, or an organizational structure that works for your course.
Unpublish, lock, and add prerequesites to Modules. Create a clear and convenient course setup by using the features of locking a module until a specific date, adding a prerequisite for the next module to unlock, or leaving the modules unpublished until a specific date.
Teaching Stories using this Tool
Keywords
Categories
Availability
This tool is available for

Faculty

This tool is available for

Staff

This tool is available for

Students

This tool is available for

Guests
Available university-wide, across all campuses
Cost
Privacy, accessibility, and other information
Integrated into Canvas.

Available in Navigation.