Images and Videos of Zoom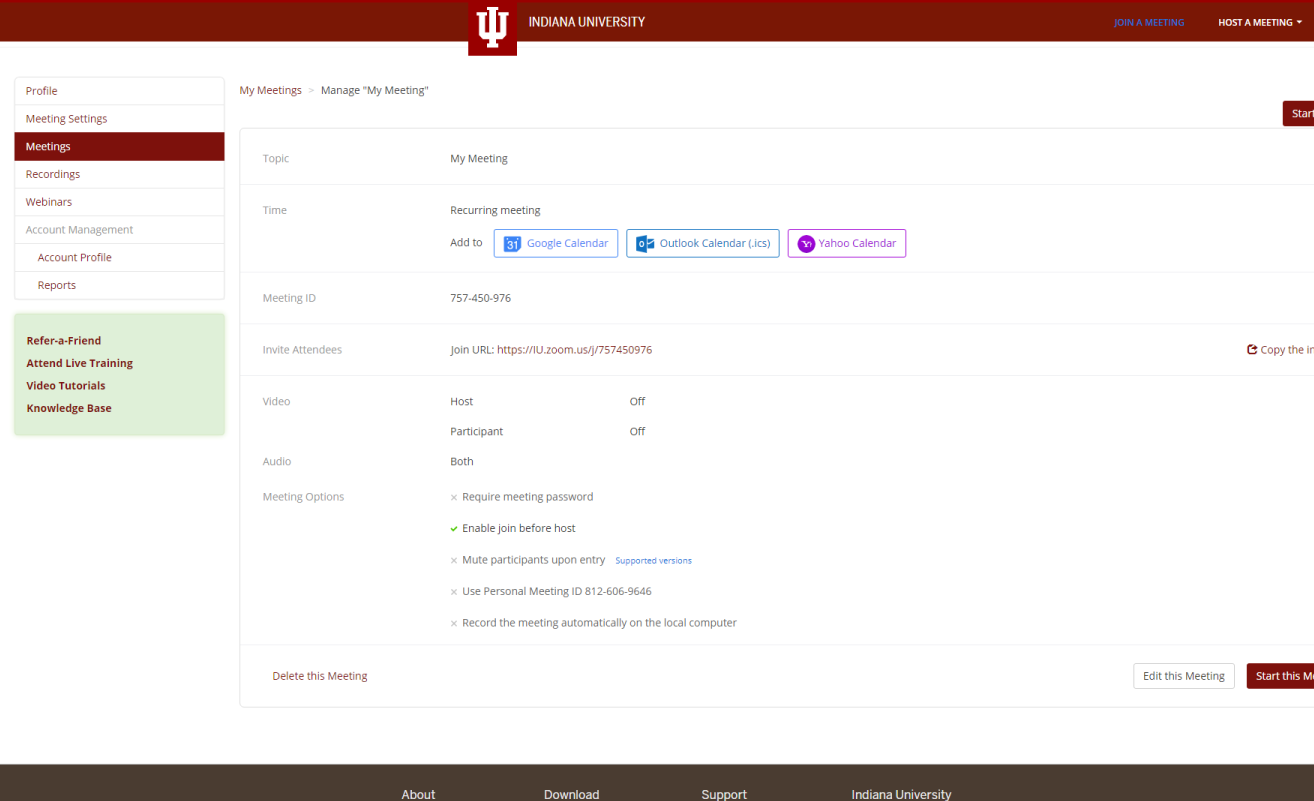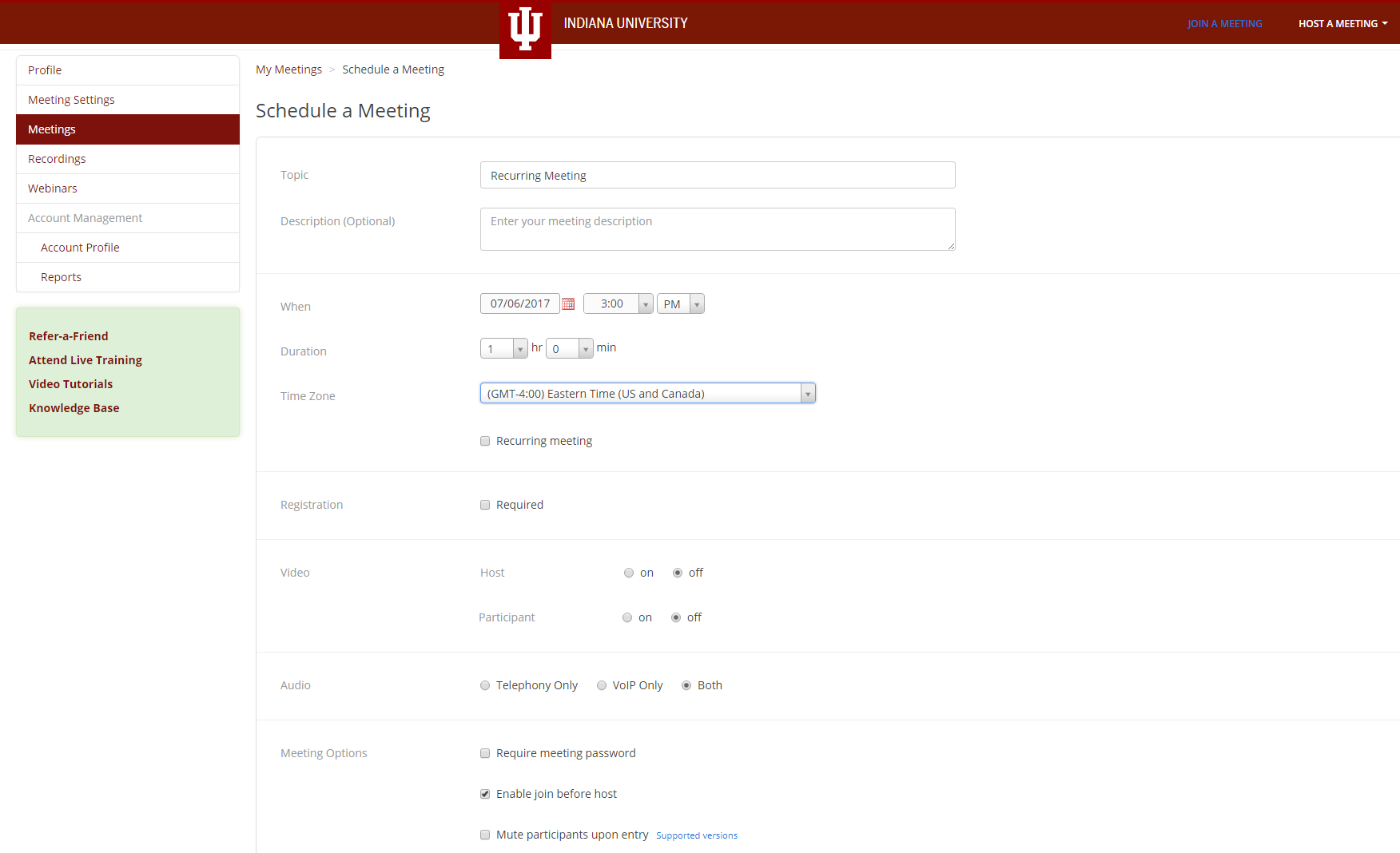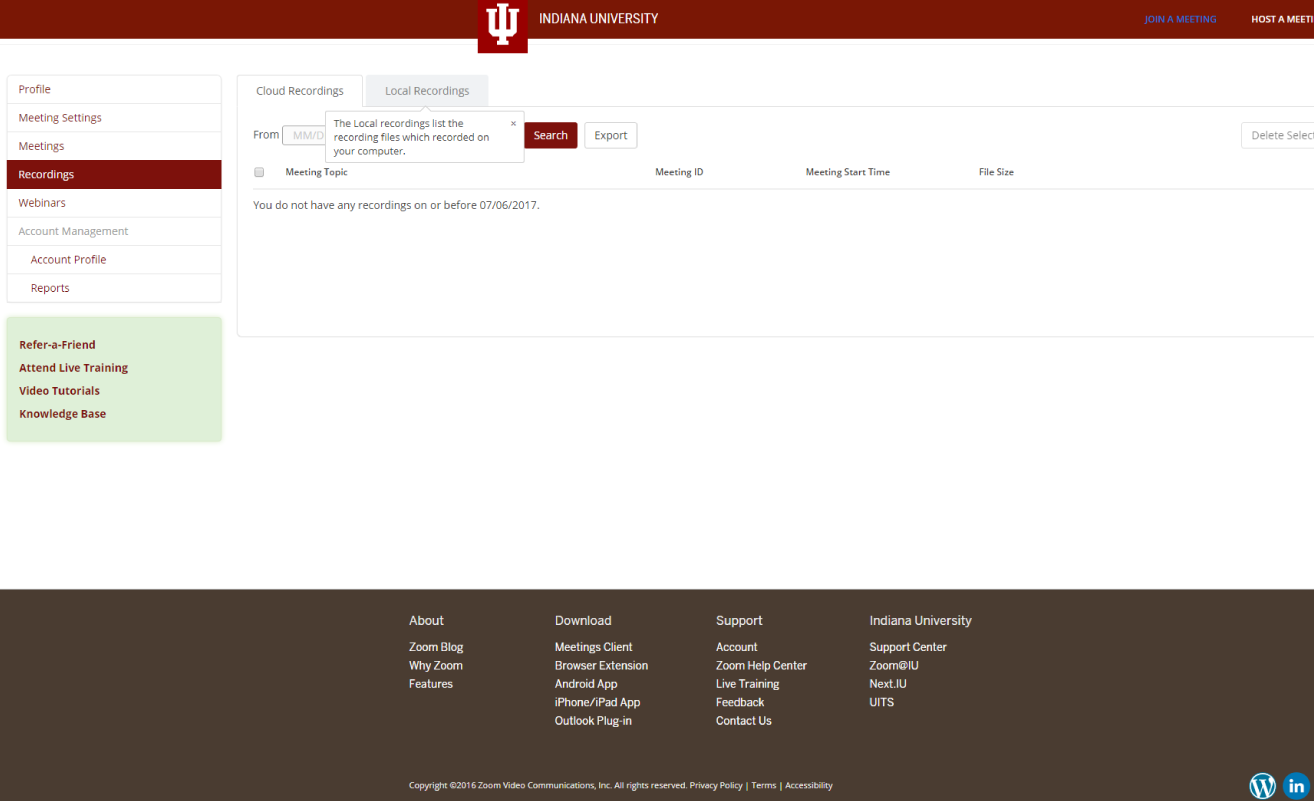 About this Tool
Zoom is a web collaboration tool that provides high-quality audio and video, chat, screen sharing, collaborative whiteboarding (including the ability to annotate over shared content), and the ability to split the larger meeting into smaller "breakout rooms" for small group discussions. Zoom meeting traffic is fully encrypted, and security settings allow you to control who can join. Zoom meetings can be recorded to your local computer or to the cloud. Zoom cloud recordings are easily shared with your students via the Kaltura: Media Gallery tool in your Canvas course page, or with the wider world via the public-facing Kaltura.iu.edu.
Unlike Zoom meetings, where all participants can share their camera, microphone and screen, Zoom webinars allow a single speaker or a small group of panelists to address a large view-only audience who submit questions via chat. Zoom webinars (500 or more participants) are available to faculty and staff by special request.
If you plan to use Zoom to host meetings that involve any type HIPAA-regulated personal health information (PHI), whether or
not the meetings are recorded, you must use a Zoom Health account or apply for a secure Microsoft Team.
Key Features for Teaching and Learning
Host a webinar. Meet online with hundreds of participants from the device of your choice.
Share and record. Share your camera, microphone, and screen, and record the meeting.
Facilitate small groups. Split your large meeting group into smaller breakout room discussions.
Manage your synchronous, virtual classroom. Use meeting host privileges to control who is allowed to speak, share screen, chat.
Teaching Stories using this Tool
Keywords
Categories
Similar tools
Microsoft Teams, Google Meet, Skype, Skype for Business, Webex, BlueJeans
Availability
This tool is available for

Faculty

This tool is available for

Staff

This tool is available for

Students

This tool is available for

Guests
Available university-wide, across all campuses
Cost
Privacy, accessibility, and other information
Integrated into Canvas.

Available to add as an external tool.