Images and Videos of Kaltura MediaSpace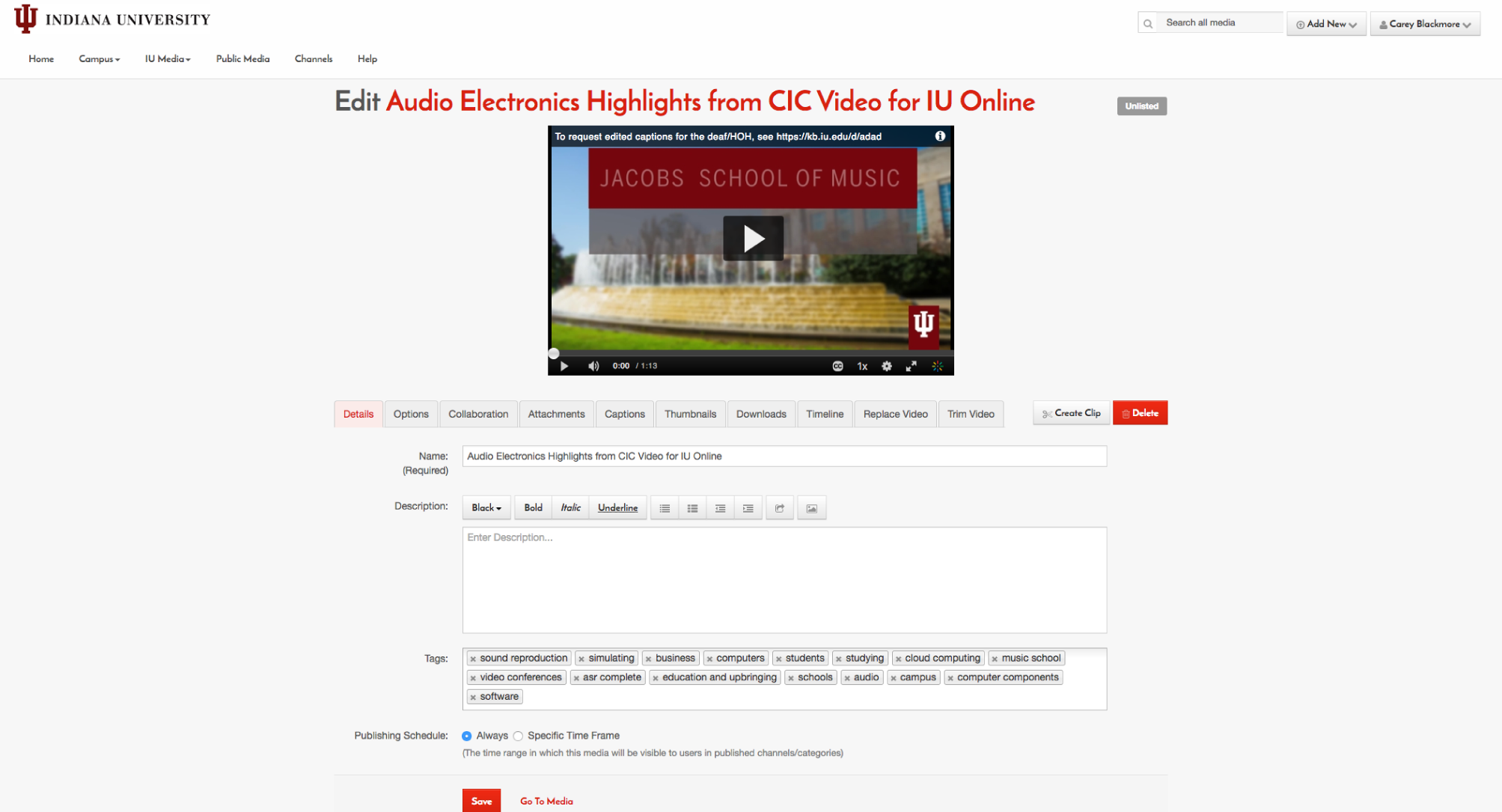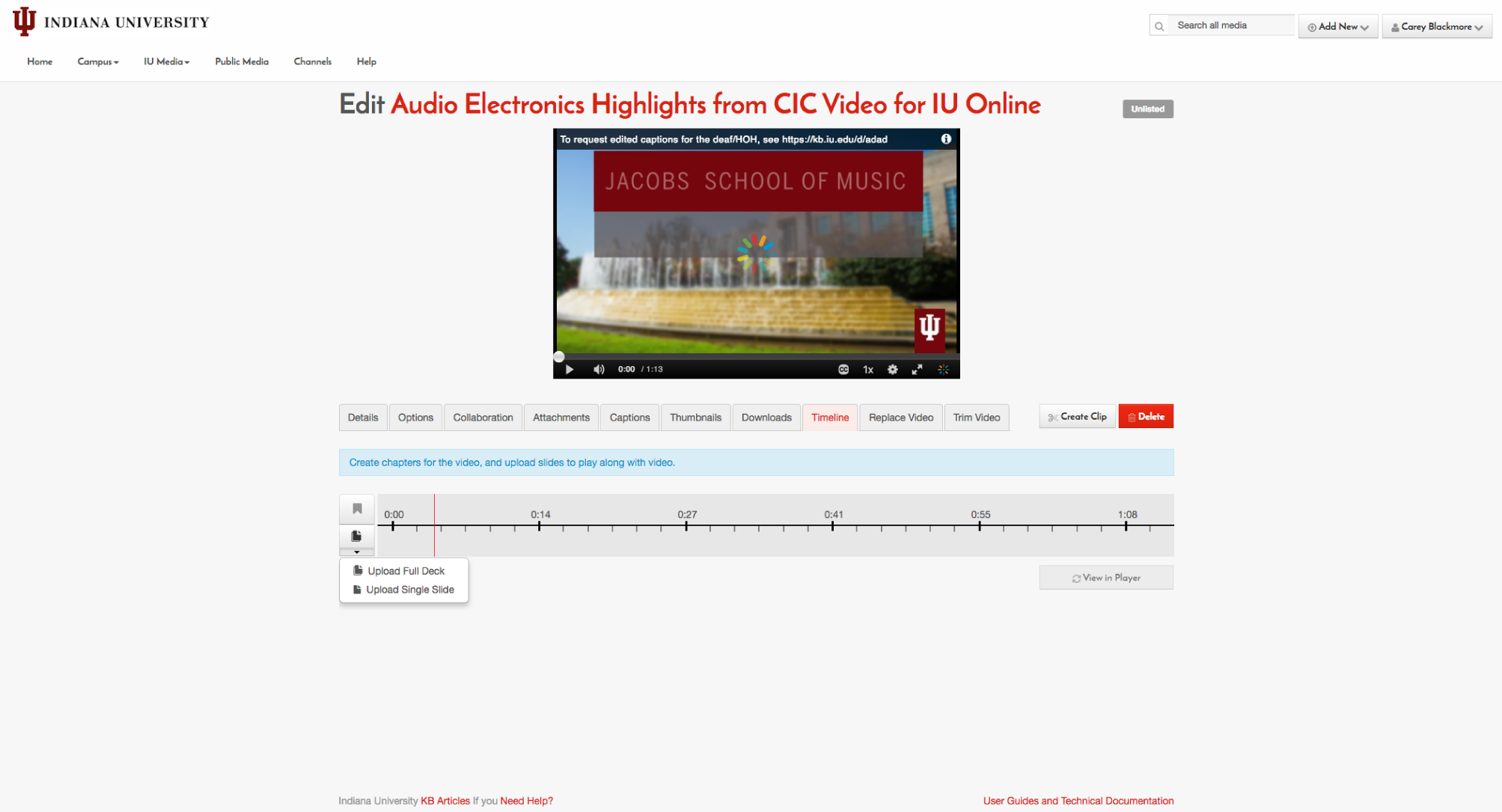 About this Tool
MediaSpace is part of Kaltura, which is a video management platform built to store and deliver both live and recorded videos. MediaSpace, you can sort, organize videos and share those videos multiple ways. MediaSpace holds official Indiana University podcasts and videos and can be found at iu.mediaspace.kaltura.com.
Key Features for Teaching and Learning
Do more with your videos. Access tools such as Quiz, Caption Editor, Personal Capture, and Video Editing.
Get automatic captioning. Anything uploaded to Kaltura will be automatically captioned and transcribed, but you can also order professional captions through Kaltura.
Create channels. This option allows you to create, organize, and share videos from folders.
Categories
Similar tools
Availability
This tool is available for

Faculty

This tool is available for

Staff

This tool is available for

Students

This tool is not available for

Guests
Available university-wide, across all campuses
Cost
Privacy, accessibility, and other information