Images and Videos of CourseNetworking (CN Post)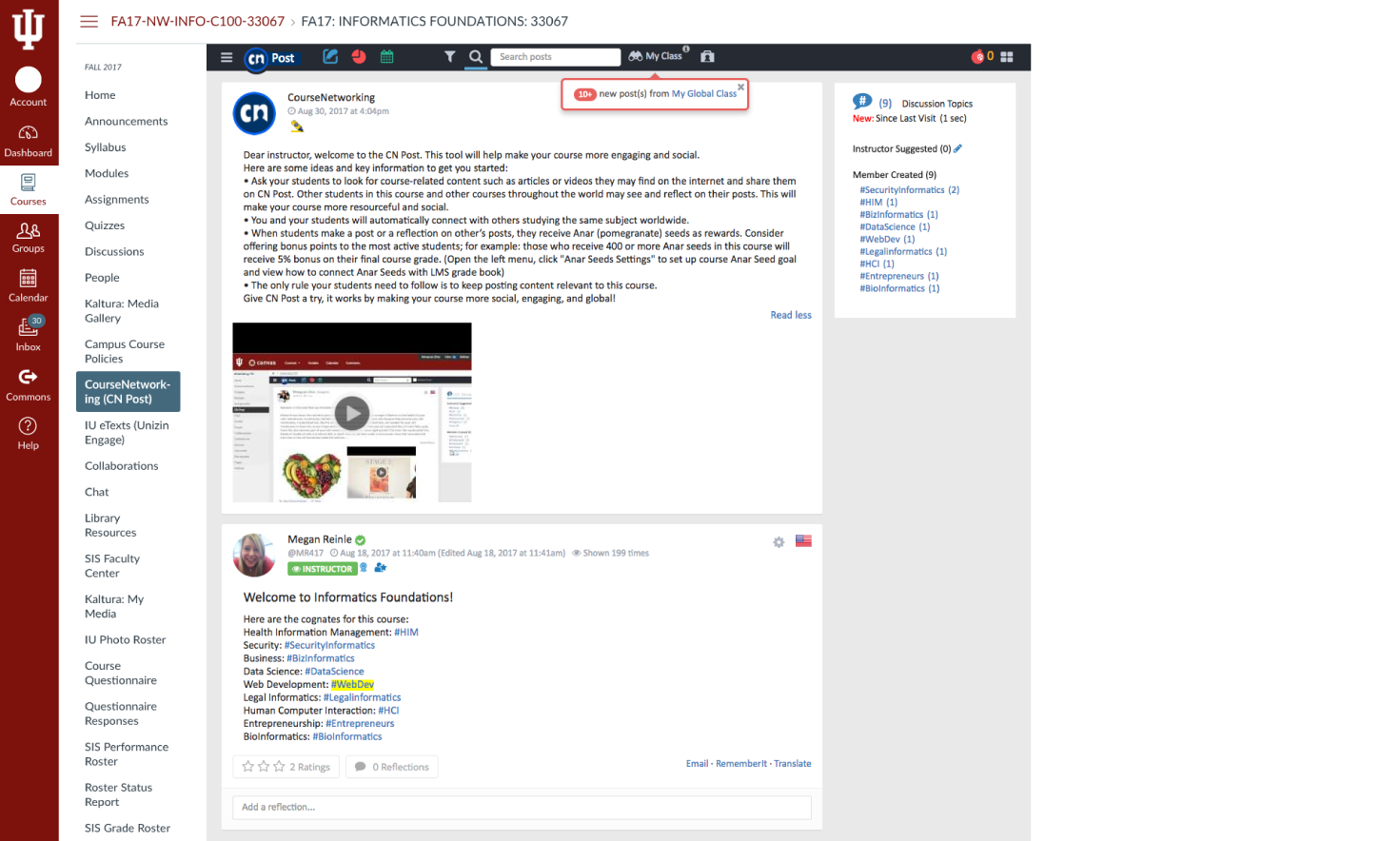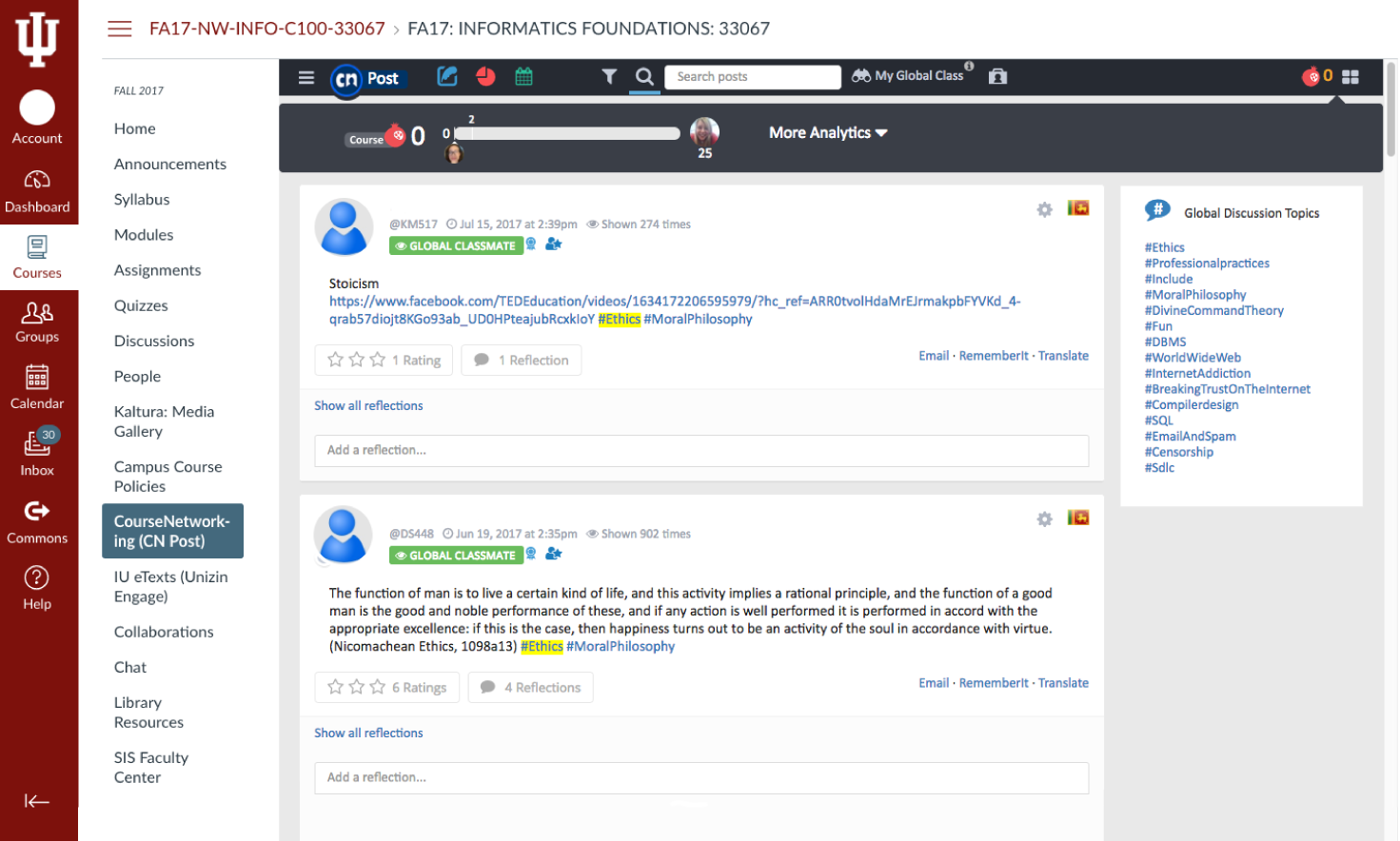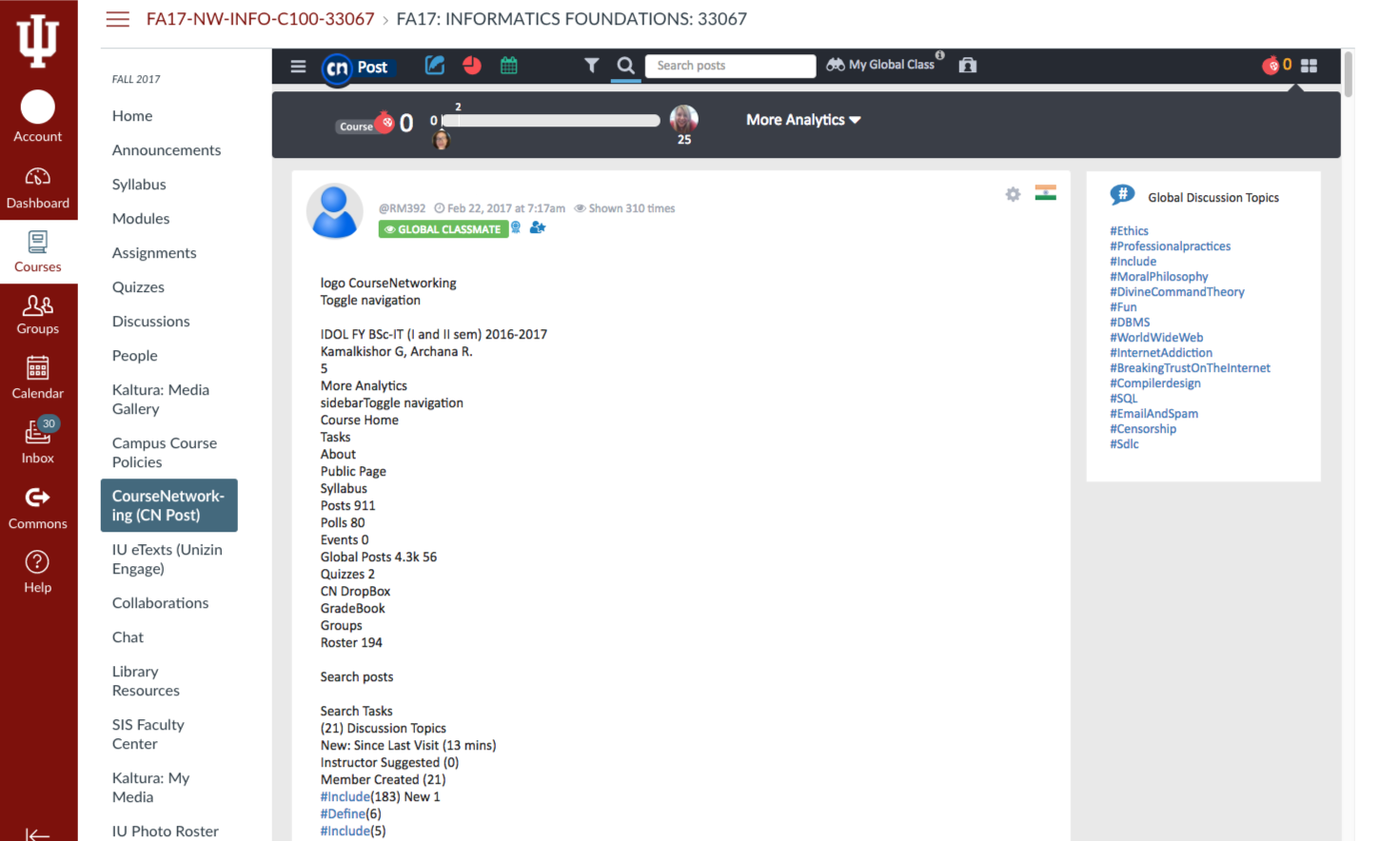 About this Tool
CN Post brings online discussion to life through its Facebook-like post and polling tools as well as gamification features such as Anar Seeds and incentive badges. Students can freely share resources, ideas, and questions. They can also use hashtags to quickly find discussions of their interest. Anar Seeds and other analytics help faculty easily track and grade student participation. CN Post can effectively supplement or replace Canvas Discussions by offering more intuitive, dynamic, and student-centered online discussion, though there are differences between the platforms.
Key Features for Teaching and Learning
Post and poll. Just like on other social media, you and your students can easily create posts and polls with embedded images, videos, web links, files, and hashtags.
Automatically grade participation. While posting, students earn Anar (pomegranate) Seeds, which can be passed back to Canvas Gradebook for automated grading.
Get learning analytics. CN Post offers a variety of engagement data through its leaderboard (Roster) and other helpful learning analytics.
Reward students and incentivize participation. Instructors can award digital badges, such as "Great Post" and "Best Participant," to students to recognize their effort and keep them motivated.
Teaching Stories using this Tool
Show all stories using CourseNetworking (CN Post) Show less
Keywords
Categories
Similar tools
Facebook, Twitter, Canvas Discussions
Availability
This tool is available for

Faculty

This tool is available for

Staff

This tool is available for

Students

This tool is available for

Guests
Available university-wide, across all campuses
Cost
Privacy, accessibility, and other information
Integrated into Canvas.

Available as an external tool in Course Navigation.