Images and Videos of Canvas Roll Call/Attendance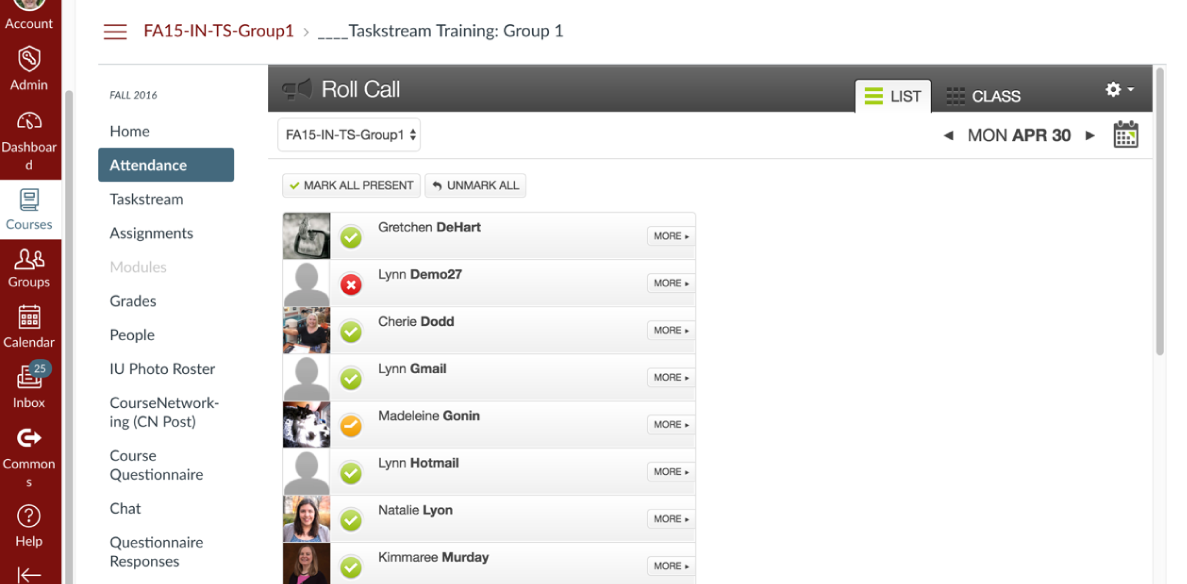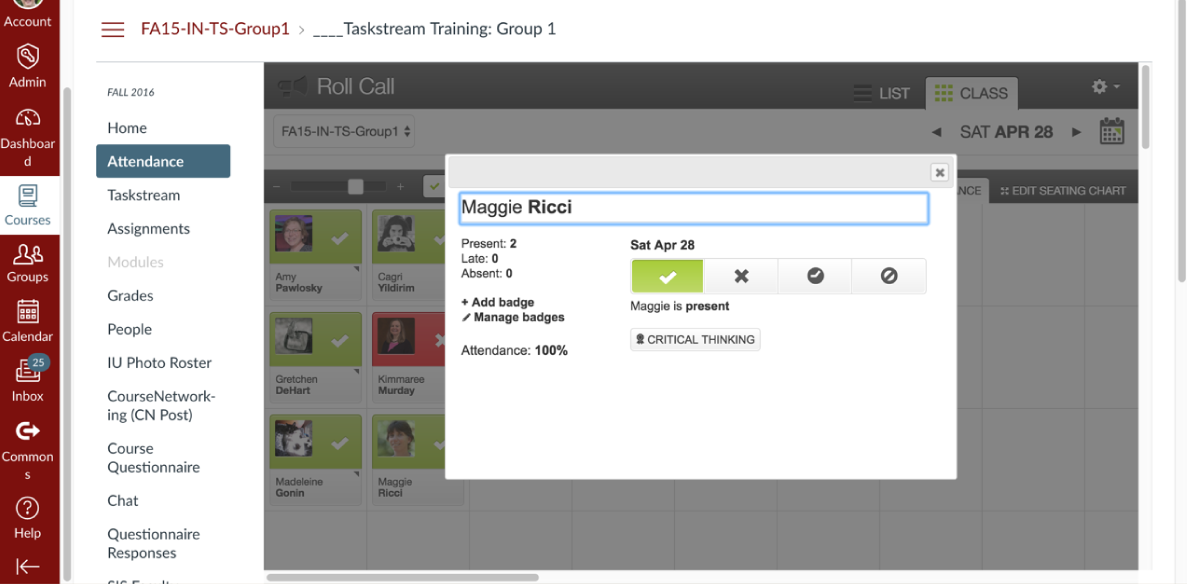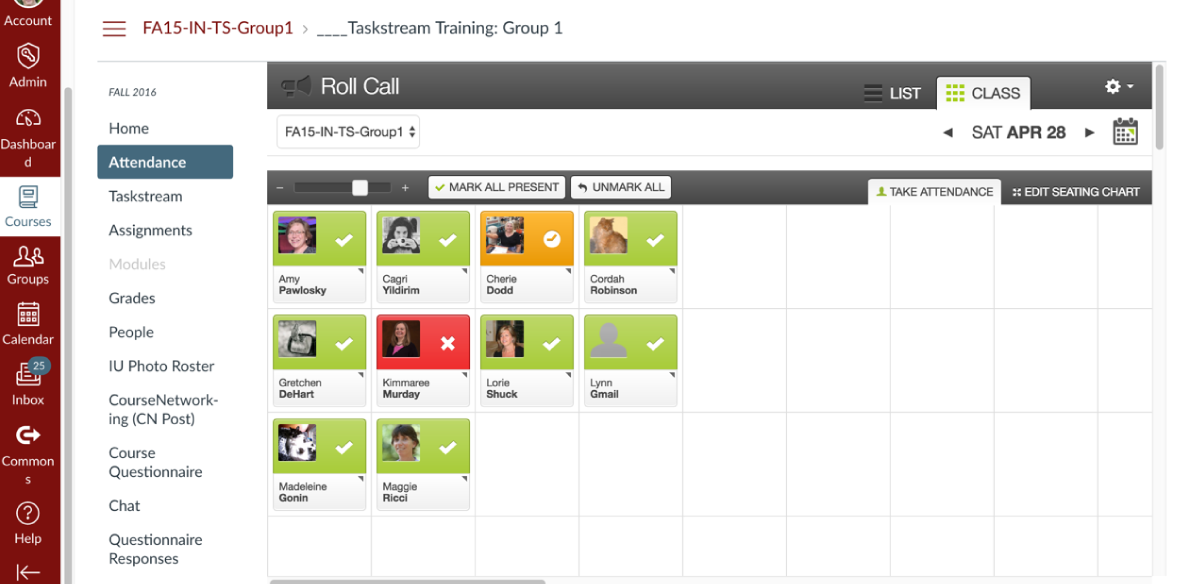 About this Tool
The Canvas Roll Call Attendance tool helps instructors track student attendance in face-to-face courses. Use the tool to mark students present, absent, or late one at a time, or mark all present and then adjust the status for students who are missing or late. The course roster can be displayed as a list or you can create a custom seating chart. The data entered in the tool can be used to assign an overall attendance grade for each student, or attendance can be ungraded.
Key Features for Teaching and Learning
Multiple Forms of Attendance Tracking: You can track student attendance either via a seating chart grid, a list, or by course section
Assign Badges to Students: Instructors and admins can create and manage badges to track student behavior
Customizable Lateness Value: You can customize the percentage of attendance given to the student when they are late to class.
Keywords
Categories
Similar tools
Top Hat Attendance Tracker
Availability
This tool is available for

Faculty

This tool is available for

Staff

This tool is not available for

Students

This tool is not available for

Guests
Available university-wide, across all campuses
Cost
Privacy, accessibility, and other information