Images and Videos of Canvas Quizzes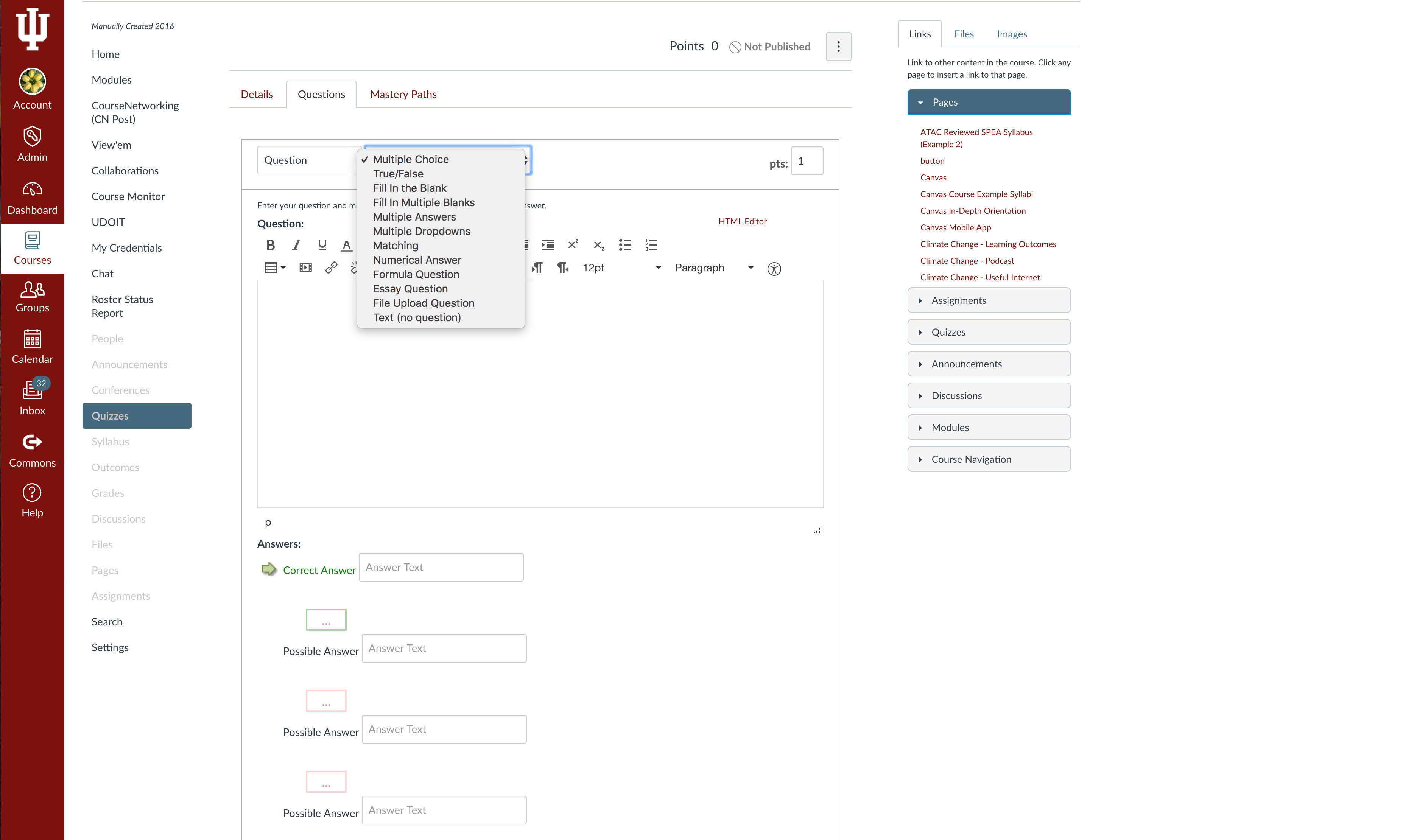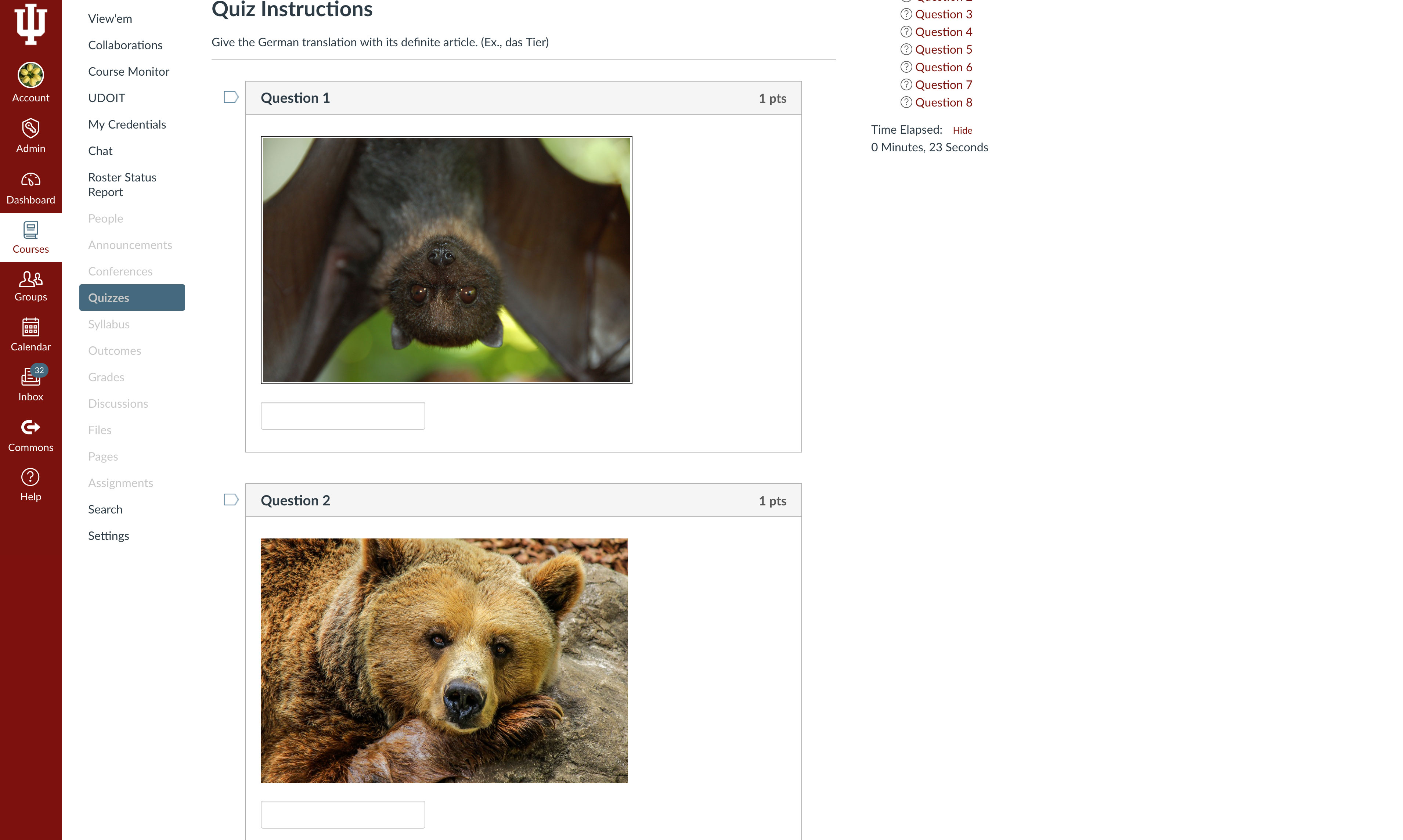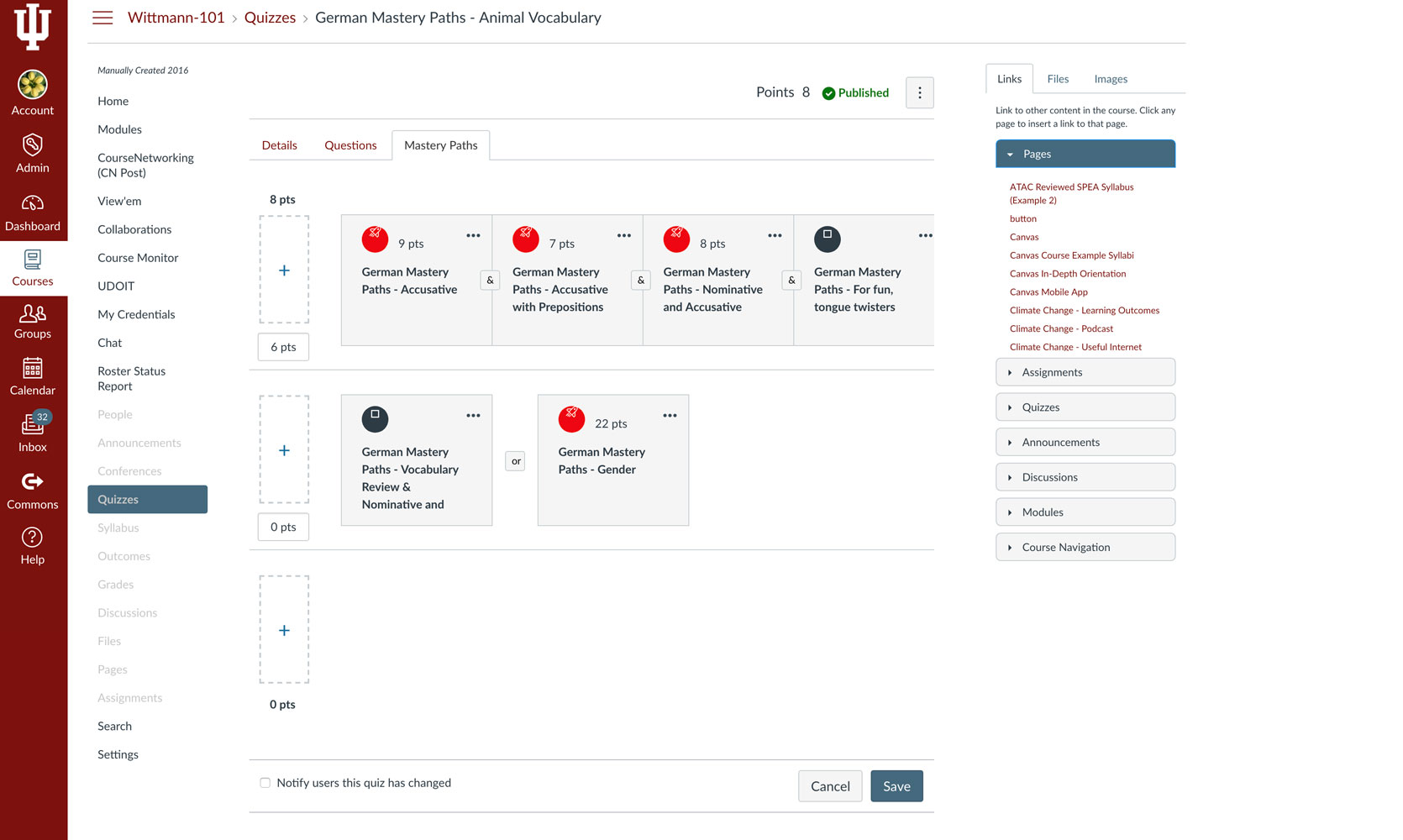 About this Tool
The Canvas Quizzes tool can be used to check for student understanding and assess comprehension of course material. Use the tool to create and administer online quizzes with auto-graded and manually graded questions. Quizzes can also be used to conduct surveys and ungraded practice quizzes.
Key Features for Teaching and Learning
Choose your type of quiz. Canvas has four different types of quizzes for you to choose from: graded quizzes, practice quizzes, graded surveys, and ungraded quizzes.
Create and use Question Banks. With Question Banks, you can randomize selection of questions from a pool of questions.
Customize quizzes for your class. Set time limits, numbers of attempts, and due dates.
Accomodate student needs. Canvas Quizzes allow you to provide extra time or multiple attempts to students with accommodations.
Teaching Stories using this Tool
Categories
Availability
This tool is available for

Faculty

This tool is available for

Staff

This tool is available for

Students

This tool is available for

Guests
Available university-wide, across all campuses
Cost
Privacy, accessibility, and other information
Integrated into Canvas.

Available in Navigation.