Images and Videos of Canvas Discussions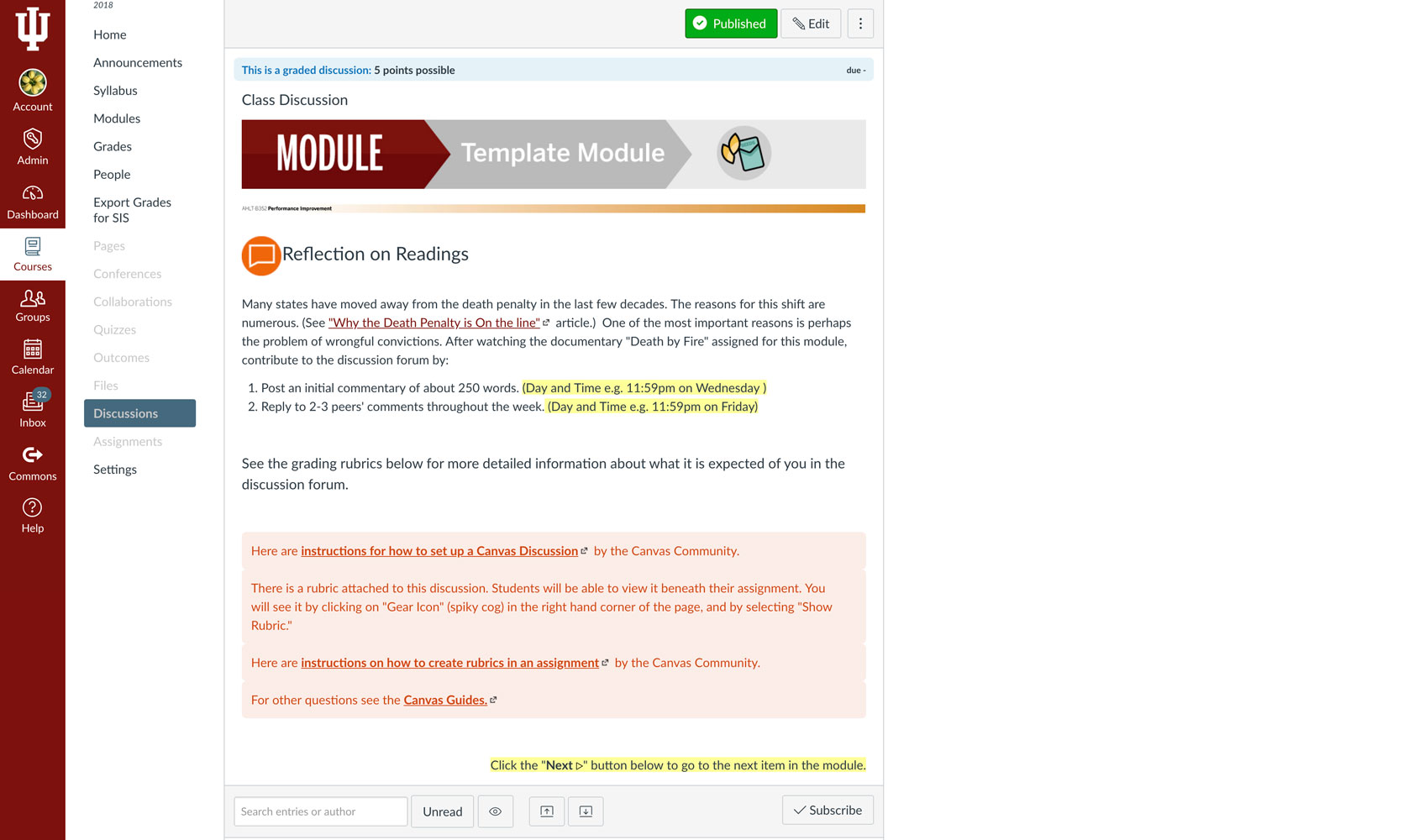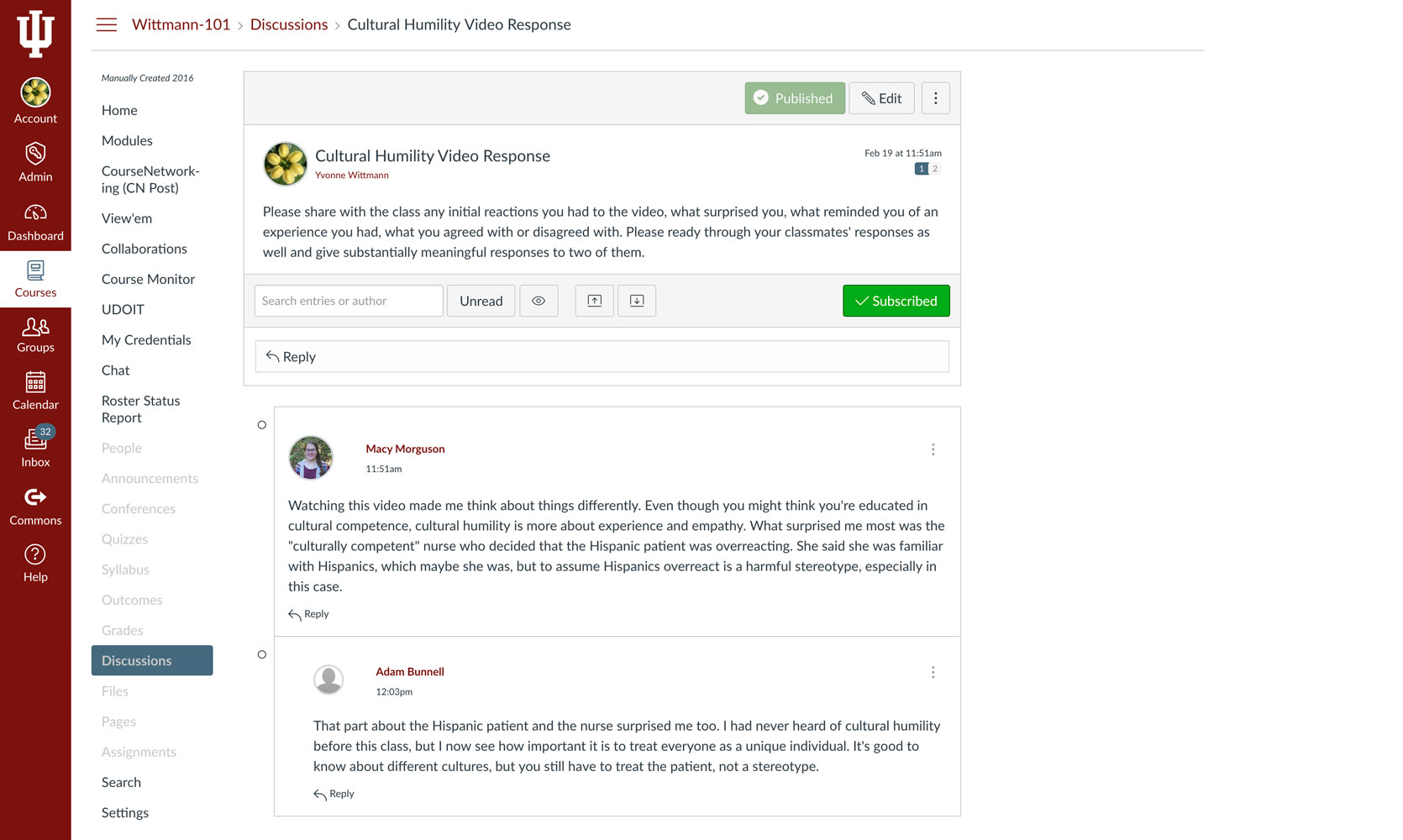 About this Tool
Use the Canvas Discussions tool to create, facilitate, and contribute to online discussions involving your entire class or smaller groups. A tool-level setting allows you to determine whether students can create new topics, delete their own posts, or attach files to discussion posts. Discussion topics in Canvas can be either graded or ungraded, and the format can be focused or threaded. Focused discussions allow for two levels of nesting, the original post and subsequent replies, and are best suited to short-lived discussions. The threaded format, which is designed for more extended interactions, supports replies within replies with unlimited nesting.
Key Features for Teaching and Learning
Go beyond text responses. The Canvas Discussions tool allows for students to reply with written text, videos, audio recordings, or attach documents. This allows students to interact with you and each other in a variety of ways.
Customize discussions for groups or sections. You can create varied due dates for different sections within your course or divide students into small groups for discussions.
Create graded discussions. When a discussion is marked as a graded assignment, the Canvas SpeedGrader isolates each student's comments from the thread and combines them into one easily readable view for grading.
Teaching Stories using this Tool
Keywords
Categories
Similar tools
Course Networking (CN Post)
Availability
This tool is available for

Faculty

This tool is available for

Staff

This tool is available for

Students

This tool is available for

Guests
Available university-wide, across all campuses
Cost
Privacy, accessibility, and other information
Integrated into Canvas.

Available in Navigation.