Images and Videos of Canvas Commons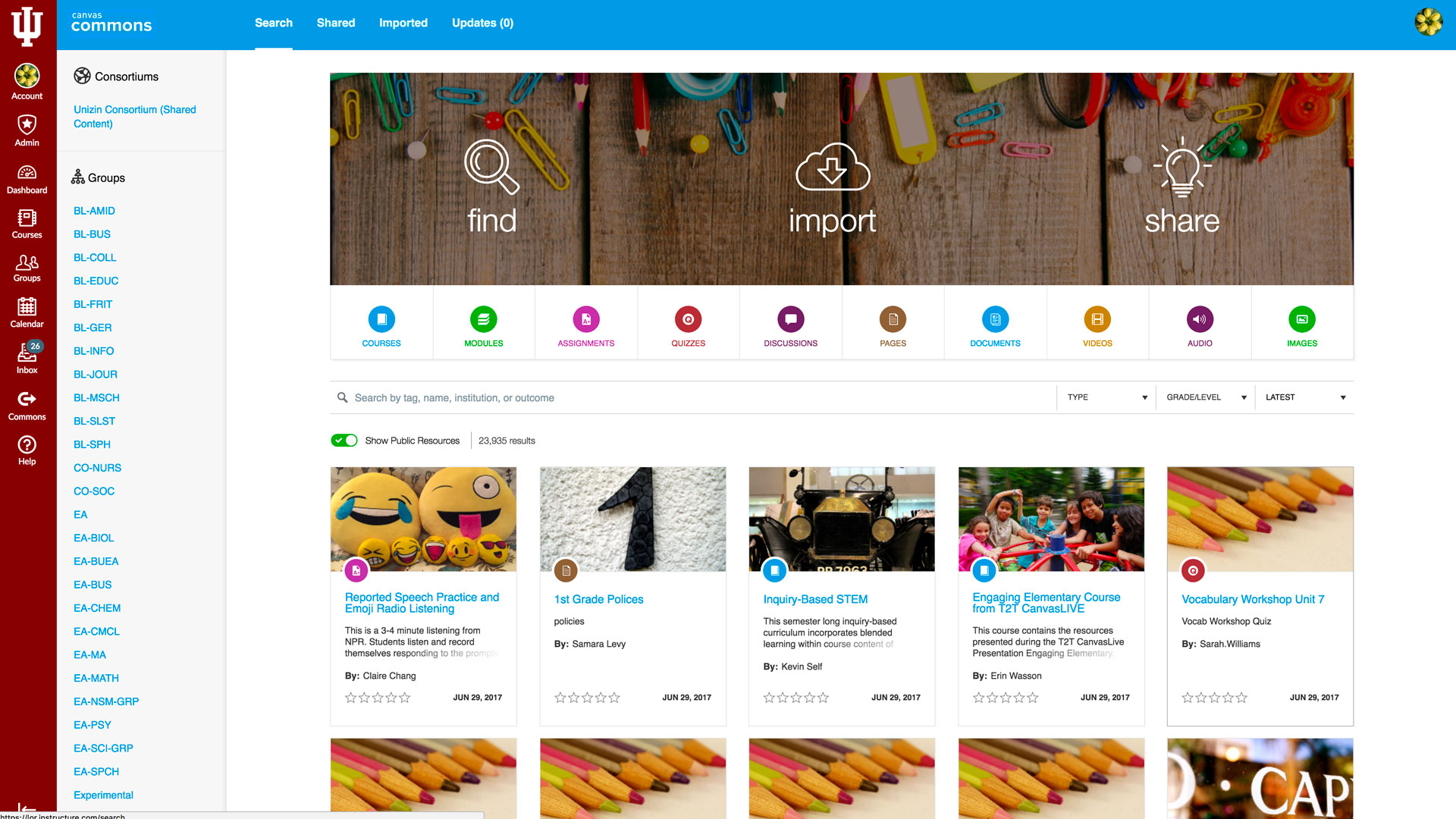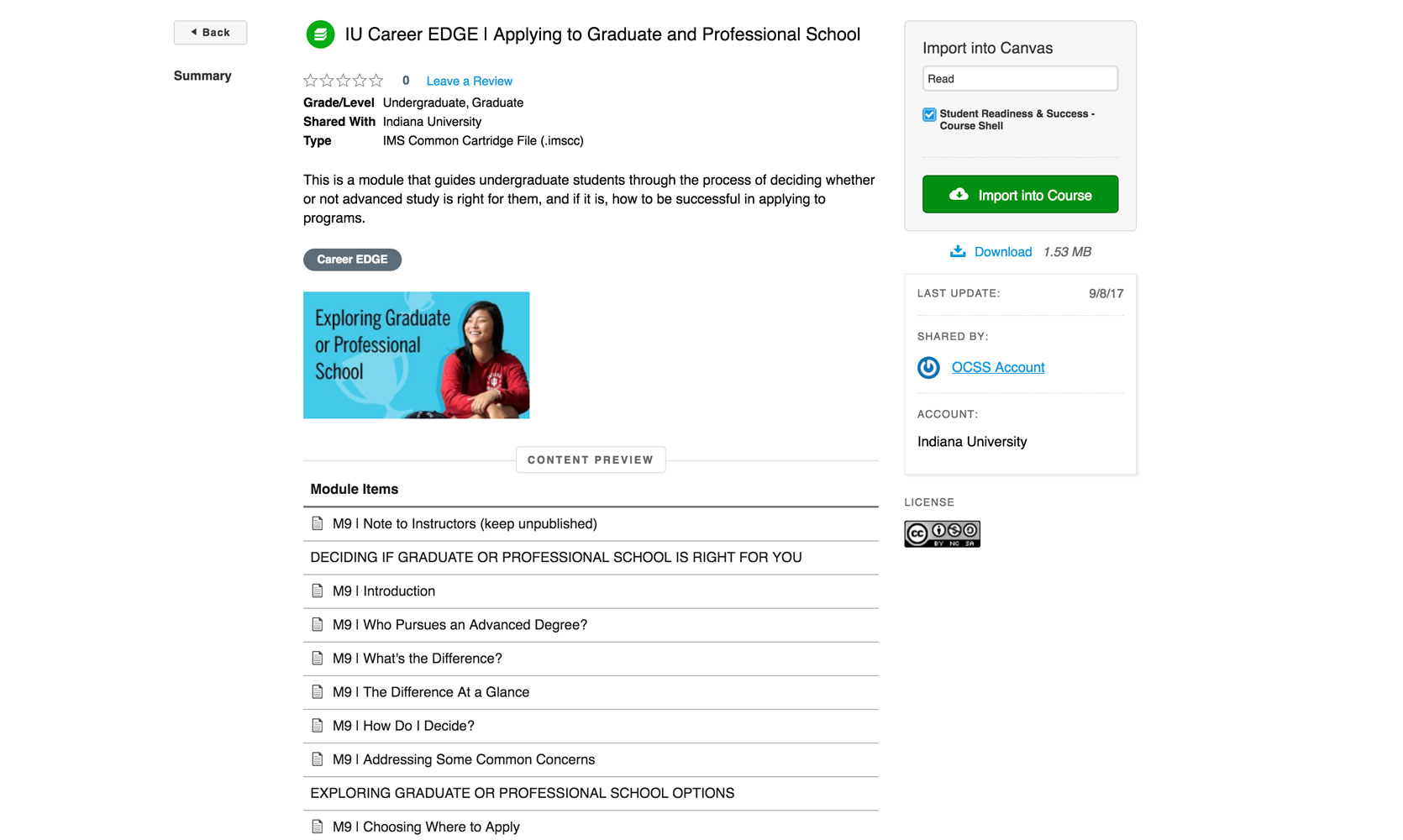 About this Tool
Indiana University instructors have access to Canvas Commons, a learning object repository for storing, finding, importing, and sharing course materials. Canvas Commons is designed to simplify course content management, allowing instructors to store and retrieve their resources and also to share them with IU colleagues and the Canvas community.
Instructors can use Canvas Commons for storing course elements (from individual quizzes to complete courses) in a central location, which can be accessed from within any Canvas course. Commons allows instructors to retrieve their learning assets according to tagging and other metadata without having to search through old courses to find a particular resource.
Key Features for Teaching and Learning
Find and use content. Search Commons for assignment templates or other resources you can use for your course.
Share your work. Have a resource that you'd like to share with others? Upload it to Canvas Commons.
Keywords
Categories
Availability
This tool is available for

Faculty

This tool is available for

Staff

This tool is available for

Students

This tool is available for

Guests
Available university-wide, across all campuses
Cost
Privacy, accessibility, and other information